Medomsley Detention Centre – Compensation for Abuse Victims
Medomsley Detention Centre, Country Durham, was a correctional facility opened in February 1961. The aim of the facility was to provide an alternative to prison for boys and young men aged 17-21.
First reports of abuse emerge
The first report of physical abuse appeared in the media in 1967. David Watkins MP raised concerns about the treatment of inmates at the facility, after hearing claims from a mother that her teenage son was subjected to repeated beatings. The boy spent 5 weeks in hospital.
Mr Watkins took his complaint to the Home Secretary. The MP received a response from the then Home Office minister Lord Stonham, stating that the mother and son's claim was unsubstantiated. The matter was not pursued.
Rape at Medomsley Detention Centre
In 2003, prison officer Neville Husband was convicted of raping inmates at Medomsley Detention Centre. The conviction covered allegations of rape throughout the 1970s and the 1880s.
Husband was suspected of operating as part of paedophile ring. Further investigations led to the arrest and conviction of Leslie Johnson, a storeman at Medomsley.
Husband and Johnson have both since died in prison of natural causes. The centre was closed, and has been reopened as Hassockfield Secure Training Centre (STC).
How much compensation awarded to victims of abuse at Medomsley Detention Centre?
In excess of £1million has been awarded in out-of-court settlements to the
victims of physical and sexual abuse
at Medomsley Detention Centre.
Prime Minister David Cameron has assured Durham MP Pat Glass that "help and support" will be given to the small local police force in Durham, as up to 500 people may have suffered abuse at the centre.
Payments to victims are thought to average around £40,000
Taking action – how Hampson Hughes Solicitors can help you
How To Receive Medomsley Detention Centre Compensation
If you have
experienced physical or sexual abuse
at Medomsley Detention Centre, and you would like expert advice, we can help.
Our experienced Criminal Injuries & Sexual Abuse Team is currently supporting those affected by the events at Medomsley Detention Centre.
We will ensure that your case remains confidential, and that all guilty parties are held accountable.
For further information, please contact Hampson Hughes on 0800 888 6888
You can also contact us via email: info@hampsonhughes.com
Sources:
View Article
View Article
View article
Free Advice
We offer a free legal consultation
to every potential client
No Win No Fee
Many of our claims are offered on
No Win No Fee payment terms
Use our App
Our Free App allows you to
manage your compensation claim
9
/10
of our clients were
completely satisfied
9
/10
of our clients would
use us again
9
/10
of our clients would
recommend our services
65
M
in compensation
recovered for our clients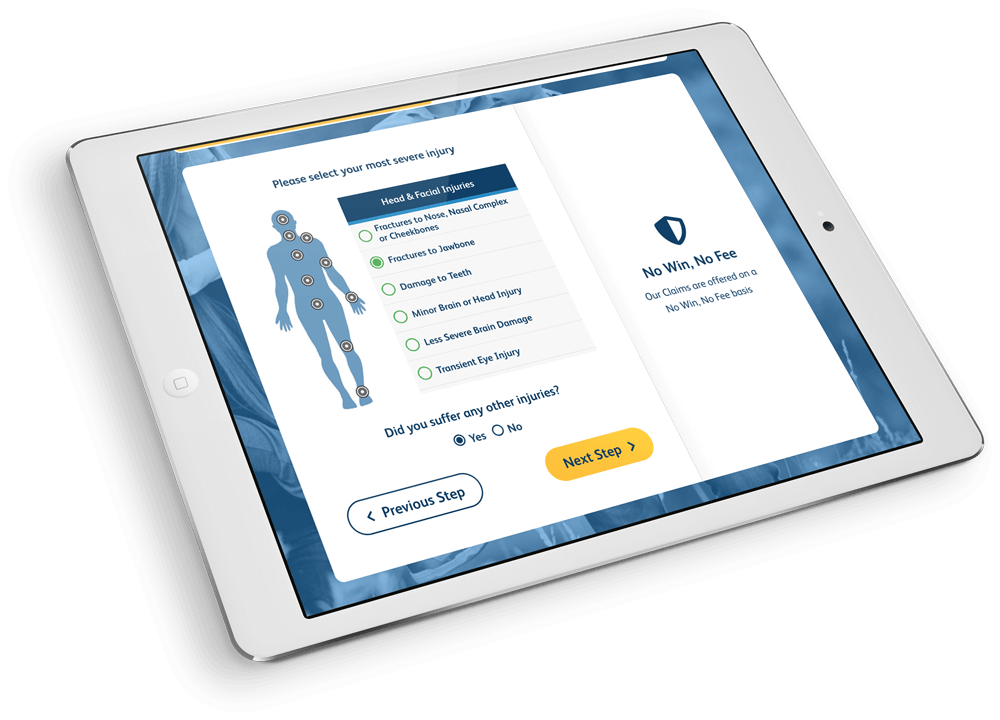 Find out how much you can claim with our
compensation calculator
It's really quick and easy, find out in 30 seconds.
See what you're owed!