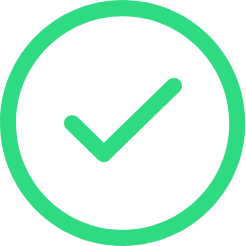 Thanks for your details!
One of our legal specialists will review your details and call you back within 24 hours to discuss this further.
Alternatively to speak to a specialist
for FREE call us now on 0800 888 6888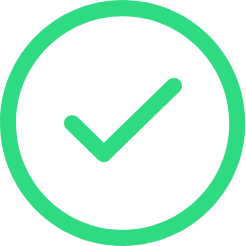 Thanks for your feedback!
We take all of our feedback seriously so we can learn what we're doing right, wrong and how we can improve.
If you would like to speak to us regarding your feedback please email us at compliance@hampsonhughes.com
Costs Draftsperson - Position open
Full-time, Permanent, Salary Negotiable, Depending on Experience, 35 hours per week Costs
Location: Atlantic Pavilion, Albert Dock, Liverpool, Merseyside, L3 4AE, England - Click here for directions
Hampson Hughes Solicitors are currently looking for a Costs Draftsperson to join our ever expanding in house Costs department.
Responsibilities:
Being responsible for a full case load of cradle to grave standard cost matters ranging from RTA. EL,OL,PL. Clinical Negligence. Serious Injury and Housing Disrepair.
Drafting Part 8 proceedings.
Drafting of Bill of Costs ( Non phased, Phased and E Bills), Budgets and Precedent R's.
Undertaking negotiations in a fast and efficient manner.
Preparing Points of Dispute and Replies.
Use of Proclaim and Costs Master.
Working knowledge of appropriate case law, rules and practice directions.
Running matters to provisional/detailed assessment.
Drafting of N260's where necessary.
Experience requirements:
Ideally three years+ in the role
Cost Master and Proclaim Experience – Desired
Experience of cradle to grave – Not Essential. Will considering candidates with a drafting background.
Desired Skills:
Able to work in a fast paced team environment and maintain their own case load.
Ability to work on own initiative and potential to work without supervision.
Commitment to providing a high quality and speedy service to clients and fee earners.
Highly motivated and willing to take on new challenges.
This is a new and exciting opportunity to develop within the industry and to be a part of our fast paced and dynamic firm.
We look forward to hearing from you!
To apply for this position please send your CV across to HR@hh-law.co.uk or...
Our Values
Excellence
Innovation
Equality
Continued Improvement
Benefits & Perks
We are proud to offer highly competitive salaries, complimented by an excellent benefits package
Access to private healthcare schemes.
25 days paid holiday per year.
Employer Contributory Pension Scheme
Exclusive Corporate Discounts
Fresh Working Environment
Our
accreditations

&

partners