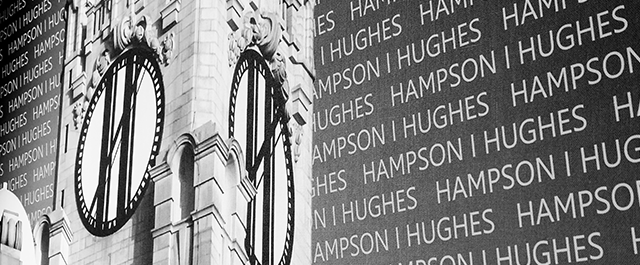 Hampson Hughes Solicitors - Experts in Personal Injury Compensation
Our highly experienced team of personal injury solicitors work tirelessly to ensure our clients receive the maximum compensation they are entitled to.
The Hampson Hughes team are passionate about recovering compensation for people who've been affected by another person's negligence.
We strive to constantly support our clients through the whole compensation claim process as we know only too well how daunting and stressful personal injury and the effect it has on people's lives can be.
Generally, you have a time limit of three years from the date of your accident to open a claim for personal injury compensation. However, there are a few exceptions to this rule:
If you were under 18 years of age at the time of the accident, the three year period only commences when you reach the age of 18 (In Scotland, this is age 16)


If you were unaware of the injury or illness at the time - for example: asbestosis. In these situations the three year period runs from the time that the claimant became aware of the injury or illness.


In cases of mental disability, the limitation period does not commence until the disability ceases. It can start at any time in the future if the disability does not come to an end.
You can contact Hampson Hughes Solicitors for free, confidential advice on all aspects of personal injury by calling 0800 888 6888 or by emailing claims@hampsonhughes.com
Hampson Hughes Solicitors are proud to offer our clients a no win, no fee agreement delivering the compensation owed to them.
We're personal injury experts with a highly experienced team of solicitors who work tirelessly to ensure our clients get the maximum compensation they are entitled to.
From the moment you contact Hampson Hughes, our team responds to your personal injury claim with professionalism & care.
We are also famous for our compensation cash advances of up to £1,500 and our exciting incentives such as a brand new iPad 2 when your case is accepted (Terms & Conditions apply)
Accidents unfortunately happen in many different situations every day of the week.
Whether it's on the road, at work, whilst on holiday, maybe you've had a slip or fall on the pavement whilst out & about, or you feel you've been the victim of a medical accident - from the moment you contact Hampson Hughes Solicitors, our team responds quickly to your personal injury compensation claim with care and professionalism.
We receive testimonials from happy clients every day who've been awarded their personal injury compensation because of Hampson Hughes Solicitors.
If you'd like to join the thousands of people across the country who have benefited from choosing Hampson Hughes Solicitors for their personal injury compensation case, get in touch today - we're here to help.
Claim Your Free
iPad
or
Cash
Advance