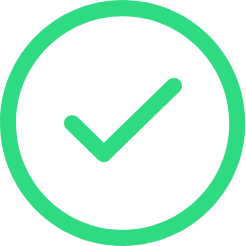 Thanks for your details!
One of our legal specialists will review your details and call you back within 24 hours to discuss this further.
Alternatively to speak to a specialist
for FREE call us now on 0800 888 6888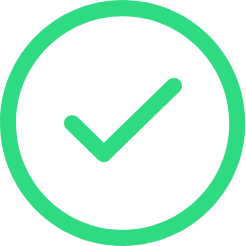 Thanks for your feedback!
We take all of our feedback seriously so we can learn what we're doing right, wrong and how we can improve.
If you would like to speak to us regarding your feedback please email us at compliance@hampsonhughes.com
As Seen On

A Guide to Gum Disease Claims
Most people are aware that ongoing dental care through regular appointments helps to maintain healthy teeth and gums, but what if your dentist misses something important? We have seen many cases of delayed gum disease diagnosis that have led to long-term complications for the patient. You could be entitled to seek gum disease misdiagnosis compensation if you can show that:
you have suffered increased pain and/or damage as a result of a delayed diagnosis of gum disease
this delayed or missed diagnosis was due to negligence by a dental professional
you required dental treatment as a result of a delay in diagnosis of gum disease
you suffered tooth loss as a result of a delay in diagnosis of gum disease
Our team of expert dental negligence solicitors have vast experience in how to pursue a claim for compensation that may make a huge difference to your recovery. Many adults in the UK will have experienced some form of gum disease. If you have suffered a misdiagnosis of gum disease after a visit to your dentist, you can speak to Hampson Hughes about claiming dental negligence compensation.
To find out more about making a compensation claim related to gum disease misdiagnosis, you can look through the drop-down sections further down this page.
Or we can call you back at a time of your choice
Mon to Fri: 8:00am - 8:00pm
Sat to Sun: 9:00am - 5:00pm
Some of the expected compensation figures related to dental implant negligence claims in the UK are:
Claim Type
Compensation Amount
Significant, chronic tooth pain – extending over a number of years
together with significant general deterioration in the overall condition of teeth
Up to £33,430
Loss of or serious damage to several front teeth
£7,650 to £10,010
Loss of or serious damage to two front teeth
£3,810 to £6,690
Loss of or serious damage to one front tooth
£1,930 to £3,460
Loss of or damage to back teeth; per tooth
£960 to £1,500
What Happens if I Suffer Delayed Gum Disease Diagnosis?

Once gum disease has progressed from gingivitis to the more serious periodontal disease, there is no quick and easy cure, but gum disease can be controlled and maintained at a stable level with regular visits to your dentist and dental hygienist.

If you have suffered a delayed diagnosis of gum disease, it can affect the tissues and bone that support your teeth and keep them held in place. If this occurs, the effects can be both physical and psychological. Impacts of periodontal disease are unpleasant, with symptoms including:

Red and swollen gums
Bleeding gums when brushing or flossing
Permanent state of bad breath
Abscesses that cause intense pain and discharge pus
Receding gums
Sensitive teeth
Tooth loss

What our customers are saying…

I would like to say huge thanks for all staff from Hampson Hughes Solicitors for the Services which I received during my claim. I highly recommended to others and consider to use again in future if need it. You very professional and polite and helpful.

Piotr Operacz

Fantastic service, the attention to all the details was super impressive. They kept me updated throughout the whole process and got my case solved really quickly. I can't recommend them highly enough!

Stephen McNorton

£1.25m awarded to mum-of-five after three doctors missed cervical cancer signs

Free Advice

We offer a free legal consultation
to every potential client

No Win No Fee

Many of our claims are offered on
No Win No Fee payment terms

Use our App

Our Free App allows you to
manage your compensation claim

Each case will have its own individual elements to consider, but the general process for pursuing a compensation claim with Hampson Hughes involves the following steps.

1

Initial Enquiry

Once you get in touch, we can offer you a free consultation with the relevant specialist solicitor for your case.

2

Case Acceptance

Should we advise your claim is worth pursuing, and you choose our services, we will begin claim preparation.

3

Medical Records

We will help you to access and obtain all of the required medical evidence in support of your compensation claim.

4

Negotiation

Once we have submitted the claim to the defendant, we can begin negotiations on reaching a settlement.

5

Court Proceedings

Should no settlement be reached, your claim will proceed to court with a view to obtaining a favourable settlement.

6

Outcome

Should your claim be successful and compensation be awarded, you should receive it within 14-28 days.

Start Your
Claim Now!

Get In Touch

9

/10

of our clients were
completely satisfied

9

/10

of our clients would
use us again

9

/10

of our clients would
recommend our services

65

M

in compensation
recovered for our clients

Find out how much you can claim with our

compensation calculator

It's really quick and easy, find out in 30 seconds.

See what you're owed!