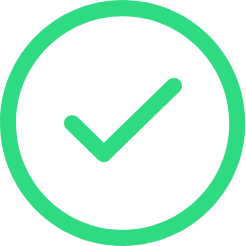 Thanks for your details!
One of our legal specialists will review your details and call you back within 24 hours to discuss this further.
Alternatively to speak to a specialist
for FREE call us now on 0800 888 6888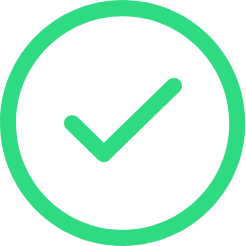 Thanks for your feedback!
We take all of our feedback seriously so we can learn what we're doing right, wrong and how we can improve.
If you would like to speak to us regarding your feedback please email us at compliance@hampsonhughes.com
As Seen On

Have you had a Head Injury?
For anyone who is exploring the possibility of making a head injury compensation claim in Liverpool or around Merseyside, you will benefit greatly from the legal advice and guidance of a qualified head injury solicitor. Here at Hampson Hughes Solicitors, we have an expert legal team nearby, with specialist Serious Injury Solicitors who will be able to help you to determine your legal options with regards to a claim.
Or we can call you back at a time of your choice
Mon to Fri: 8:00am - 8:00pm
Sat to Sun: 9:00am - 5:00pm
Customer Story
Kelly claimed £23,000 and changed her life. She started by taking our free 30 second claim test and found out how much compensation she was entitled to.
FREE Claim Assessment
What our customers are saying…
Fantastic service, the attention to all the details was super impressive. They kept me updated throughout the whole process and got my case solved really quickly. I can't recommend them highly enough!
Stephen McNorton
Great service from start to finish. My solicitor was always happy to explain what was happening and in the end, he got me more compensation than what the insurance company were going to offer me. Glad I used them to look after my claim and I've just had my cheque earlier than expected today!!
Pete Smith
I would like to say huge thanks for all staff from Hampson Hughes Solicitors for the Services which I received during my claim. I highly recommended to others and consider to use again in future if need it. You very professional and polite and helpful.
Piotr Operacz
Free Advice
We offer a free legal consultation
to every potential client
No Win No Fee
Many of our claims are offered on
No Win No Fee payment terms
Use our App
Our Free App allows you to
manage your compensation claim
Each case will have its own individual elements to consider, but the general process for pursuing a compensation claim with Hampson Hughes involves the following steps.
1
Initial Enquiry
Once you get in touch, we can offer you a free consultation with the relevant specialist solicitor for your case.
2
Case Acceptance
Should we advise your claim is worth pursuing, and you choose our services, we will begin claim preparation.
3
Medical Records
We will help you to access and obtain all of the required medical evidence in support of your compensation claim.
4
Negotiation
Once we have submitted the claim to the defendant, we can begin negotiations on reaching a settlement.
5
Court Proceedings
Should no settlement be reached, your claim will proceed to court with a view to obtaining a favourable settlement.
6
Outcome
Should your claim be successful and compensation be awarded, you should receive it within 14-28 days.
Start Your
Claim Now!
Get In Touch
9
/10
of our clients were
completely satisfied
9
/10
of our clients would
use us again
9
/10
of our clients would
recommend our services
65
M
in compensation
recovered for our clients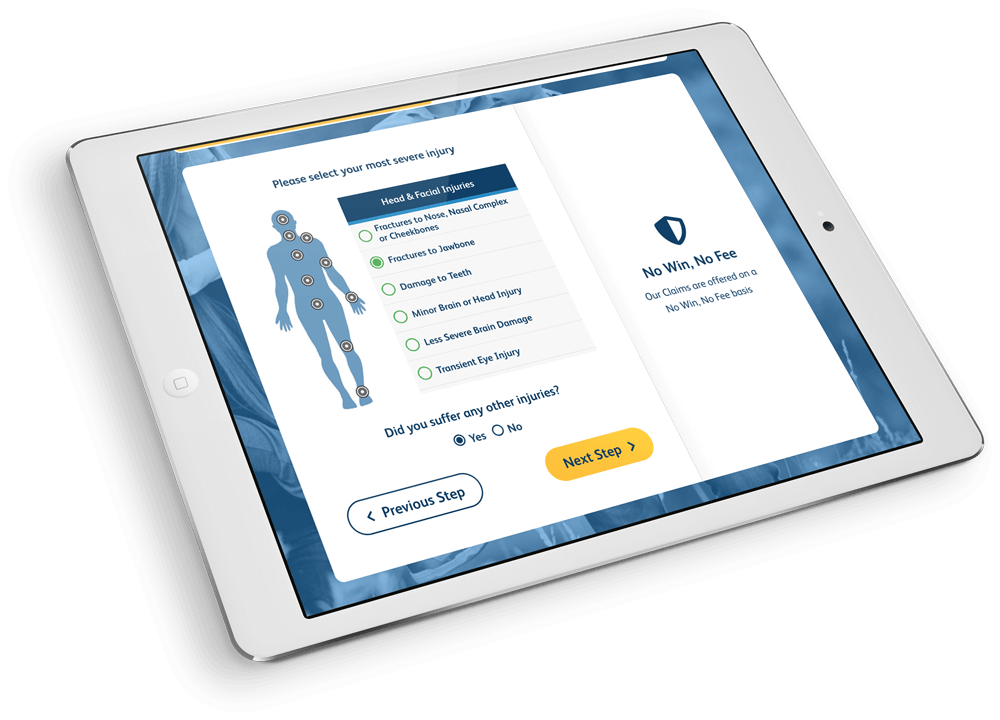 Find out how much you can claim with our
compensation calculator
It's really quick and easy, find out in 30 seconds.
See what you're owed!